Injectable "lubricant" hyaluronan gives some relief of Carpal-metacarpal OA Thumb. One ml was injected weekly over 3 weeks.
Injectable hyaluronan for the treatment of carpometacarpal osteoarthritis: open label pilot trial
Lisa A. Mandl, Robert N. Hotchkiss, Ronald S. Adler, Stephen Lyman, Aaron Daluiski, Scott W. Wolfe, Jeffrey N. Katz
Current Medical Research and Opinion.
VOL. 25, NO. 9, 2009, 2103–2108 abstract here
Injection technique:
"The joint was entered antero-medially"
"a small amount of lidocaine was injected. If compressing the syringe met with resistance, the injector assumed the needle was not in the joint space and repositioned the needle until the lidocaine could be injected freely."
"Once the needle was believed to be intra-articular, the syringe was removed using sterile technique and a prefilled syringe of Hylan G-F 20 attached" –
one ml injected – done three times – once/week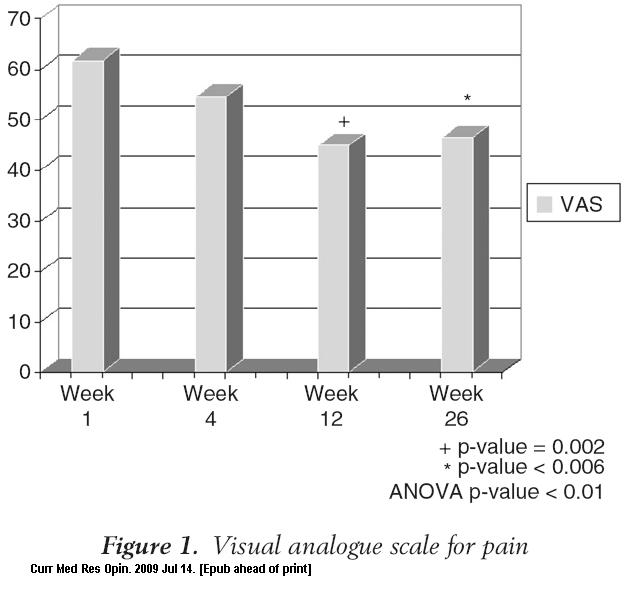 Aboive – response to three hyaluronan
Ok – results don't look great but at least lasted up to 26 weeks.
Comments – I have tried leaches ref here – the do work some. I've tried Botox which actually works fairly well (up to 12 weeks). I've used hyaluronan – three doses before; it did help though I wasn't impressed it was that great. Good to know you can get the stuff through a 25 gauge needle. They say their hand disability score was nearly cut in half which is better than the pain VAS results.
The thumb has considerable instability issues and I have used prolotherapy for that with some results in stability though not in pain.
Any comments? canada goose sale canada goose sale