Though often confused with an abscess, acute  anterior neck pain and stiffness associated with swallowing pain or globus, can be longus colli tendonitis. Calcificatrions might be seen on xray. Fortunately it last only a couple weeks on average
SICOT J. 2017;3:48. doi: 10.1051/sicotj/2017032.
Longus colli tendinitis. A review of literature and case series.
Shawky A et al
https://www.sicot-j.org/articles/sicotj/pdf/2017/01/sicotj160169.pdf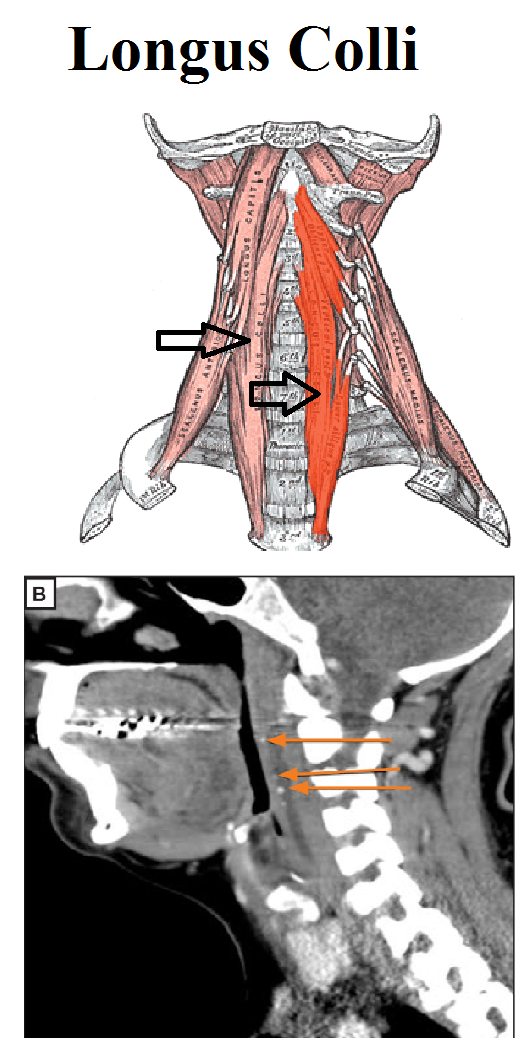 average age 43 (21-81)
neck pain 100%
limited ROM 98.3%
trouble swallowing or globus feeling it throat -83.7%
normal temp
WBC slightly elevated
ESR average 31.6
CRP 24 (N= 0.3 – 91)
76% soft tissue swelling 78% calcification
Treatments:
131/242 NSAID sufficient
20 cases took steroids
13 cases got opioids
average duration was 12 days (1/2-42 range)
Commenbt -= about 1/10 got antibiotics to start with and I can see why if infection was in the differential. Causes is related to the calcifications. If it is anything like acute shoulder bursitis -it is when a calcification breaks open and slips out acidic contents.
Nice to know about cheap air max cheap air max