Upper arm pain and swollen and no other likely cause? – combinations of D-dimer testing and compression ultrasounds seem to be the approach.
Thromb Res. 2017 Jun 1;156:54-59. doi: 10.1016/j.thromres.2017.05.035. The diagnostic management of upper extremity deep vein thrombosis: A review of the literature.
Kraaijpoel N et al
https://www.ncbi.nlm.nih.gov/pubmed/28586697
Upper arm DVT protocol starts with questions to determine risk – mostly based on pan and swelling without another cause:
Following is also based on use of D-dimer and compression ultrasonography: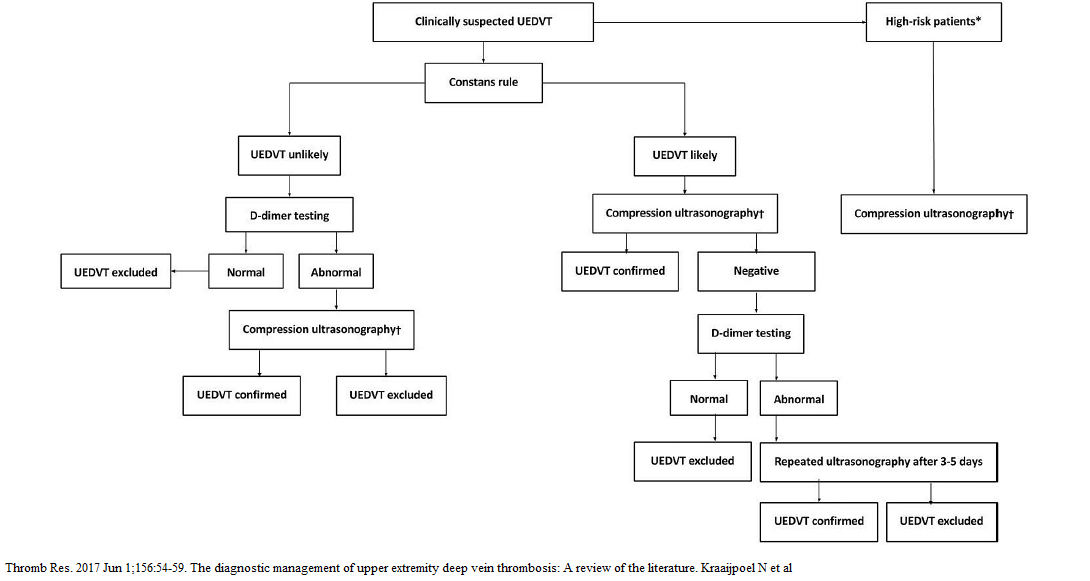 serial us is a measure added in some cases.
Comment  – looks so simple once laid out this way.