For Diabetic Neuropathy – Recent study in China showed statistical significant drop of pain on Duloxetine but not clinically significant. – Have a look.
Gao Y, Guo X, Han P, et al.
Treatment of patients with diabetic peripheral neuropathic pain in China: a double-blind randomised trial of duloxetine vs. placebo.
Int J Clin Pract. 2015 May 4 . doi: 10.1111/ijcp.12641.
Diabetic neuropathy
Duloxetine 60 mg/day
Results: – I have started the pain VAS graph from zero pain so  results are more clear. There has to be a difference in pain between drug and placebo of at least VAS of 1 to be clinically significant. – It only got 0.5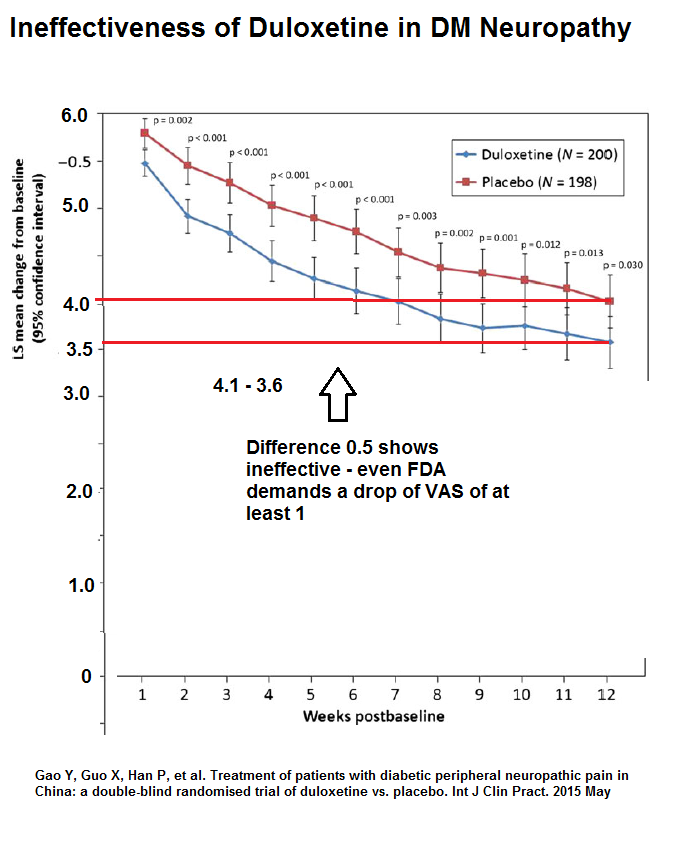 To be fair, a previous double blind study just squeaked to drop VAS by 1 with 60 mg and even better at 120 mg. The latter dose was not well tolerated however.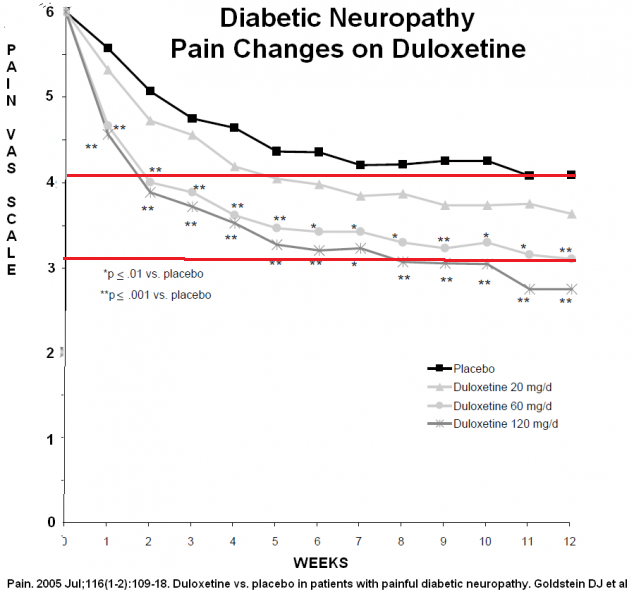 I have been told that 2/10 might get substantial benefit from Cymbalta and it should be tried  for such but combination therapy may need to be used to achieve substantive in most cases. nike air max pas cher nike air max pas cher