Glial Cells are immune cells in the nervous system – they have been getting considerable press over their part in activating chronic pain. It has now been suggested that Minocycline (and hence Doxycycline), tetracyclines that suppress glial cells function, could help prevent post herpetic neurralgia (PHN).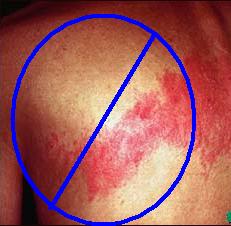 Minocycline may attenuate postherpetic neuralgia
Qiang Zhang *,1, Liping Peng 1, Deren Zhang.
Medical Hypotheses 73 (2009) 744–745  abstract here
Minocycline  "prevents microglial activation and disease progression in experimental allergic encephalomyelitis, an animal model of multiple sclerosis"
the hypothesis is that it would work on PHN but the study has yet to be done. Recently, it appears that Vitamin C 500- 1000 mg bid might help prevent PHN as well. See:
Helping Prevent and Treat Post Shingles Pain / Post Herpetic Neuralgia – Can It Be as Simple as Vitamin C to Help?
Upshot?
1) If you have shingles, get nerve blocks early.
see
Fast Fix for Shingles Pain – and Doctors: For God's Sake – Give a Block!
Shingles – For God's Sake Give a Block Update 
2) Take Vitamin C 1000 mg AM and Supper
3) Take doxycycline 100 mg AM and Supper
4) Consider agents like amitriptyline and gabapentin.
5) Antivirals include: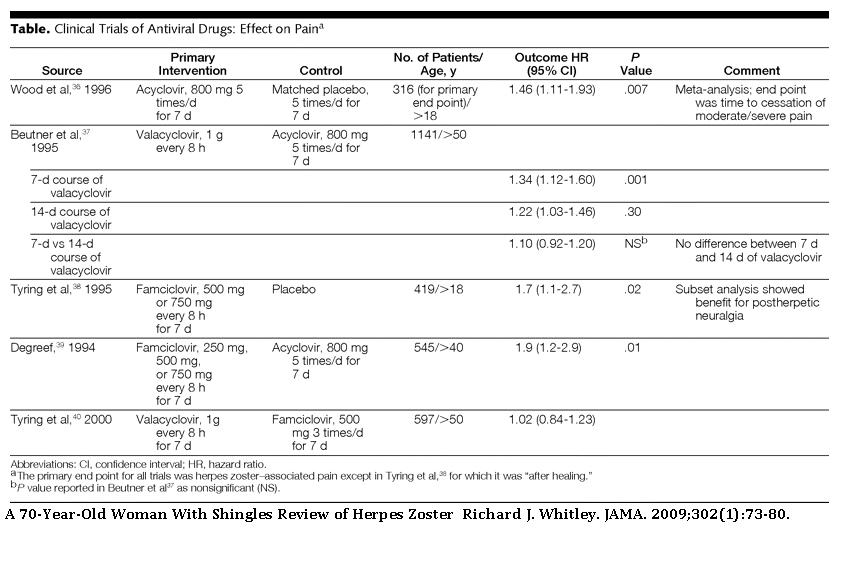 NOTE  – the FDA is not buying that Famciclovir works as preventative for PHN in a subgroup and does not allowing the company to endorse it so.
The thought anti-virals might work later has been documented here:
Zoster Neuralgia -never too late for Anti-virals? michaelrebajas michaelrebajas