Recent study of neuropathic pain in leg associated with back pain, in a primary care setting, found MRI evidence of nerve root impingement unlikely and straight leg testing useless. Their conclusion:  "[the] neuropathic pain may be caused by irritation of nervous tissue which is not directly identifiable on MRI as impingement or compression." Confirms how useless mri's are in certain cases of sciatica and how unreliable staight leg raise test is as well. 
PAIN 152 (July, 2011) 1511–1516
Identifying neuropathic back and leg pain: A cross-sectional study
Iain D. Beith a,⇑, Andrew Kempb, Jonathan Kenyon c, Matthew Prout d, Thomas J. Chestnut   abstract here 
Used the Pain_DETECT questionnaire to determine neurogenic capacity: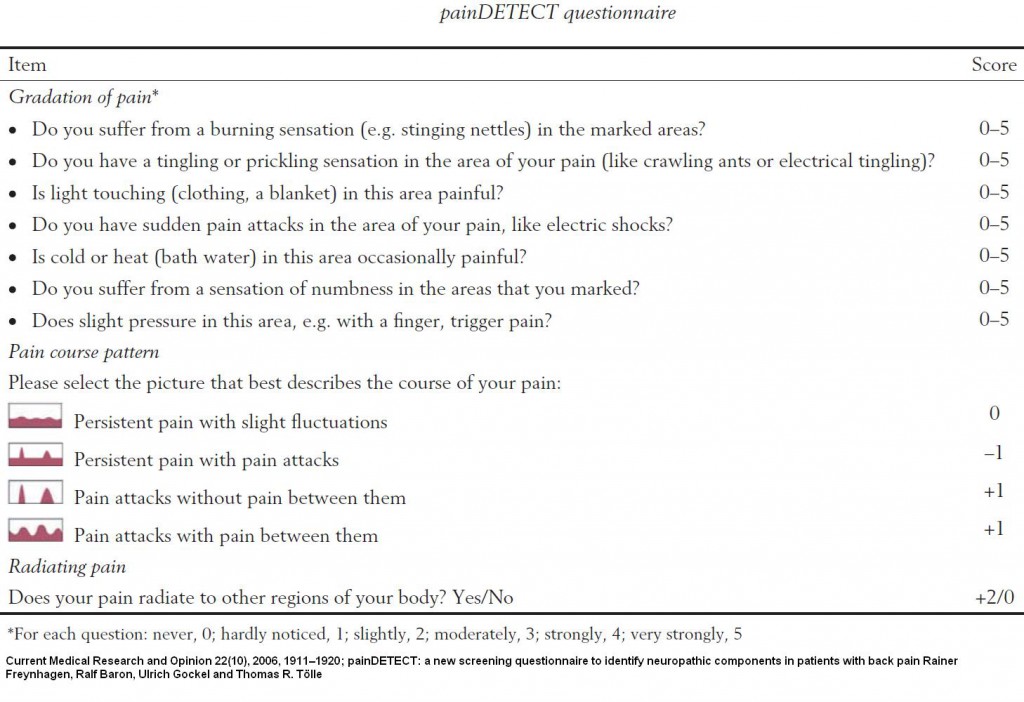 Printable form
>score ≤ 12, a neuropathic component is unlikely (< 15%); score ≥ 19, a neuropathic component is likely (> 90%).