Raloxifen is a estrogen look alike used for osteoporosis. Is is similar to tamoxifen so helps to prevent breast cancer. Like birth control pills, has a slight stroke risk.
I have a relative who had been on raloxifen for Osteoporosis. It, in combination with other meds has been relatively effective. Her sister has had a fracture, worse hearing loss, and was at one point diagnosed with Fibromyalgia.
It turns out, and article with no referencing to, described raloxifen as a treatment for fibromylagia pain and fatigue in a double blind trial. The study was never repeated and came on it by accident. Pain was cut to more than half in 4 months and fatigue helped as well.
Sadreddini, Shahram, et al.
Efficacy of Raloxifen in treatment of fibromyalgia in menopausal women.
European journal of internal medicine 19.5 (2008): 350-355.
https://www.sciencedirect.com/science/article/abs/pii/S0953620507002956
49 Raloxifen 60 mg od and 47 cases placebo 16 weeks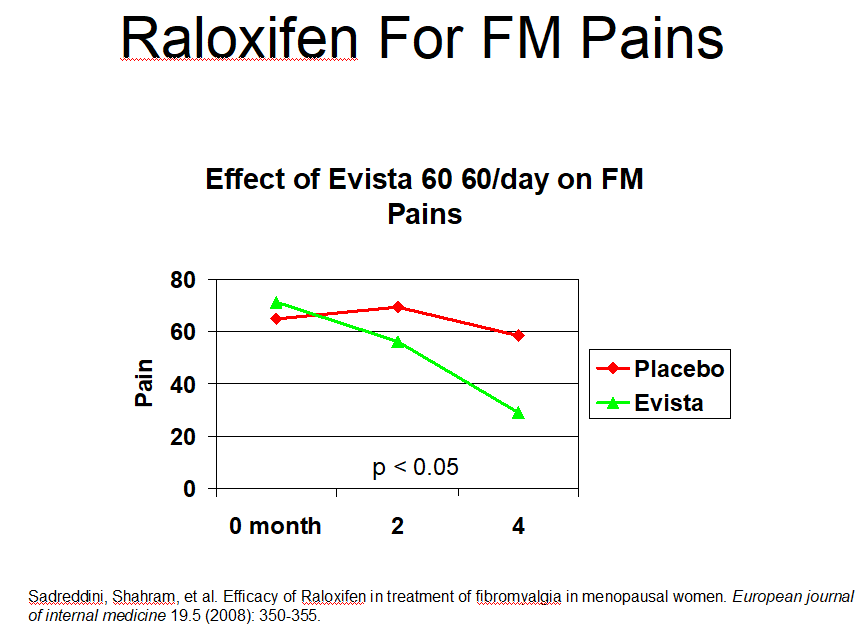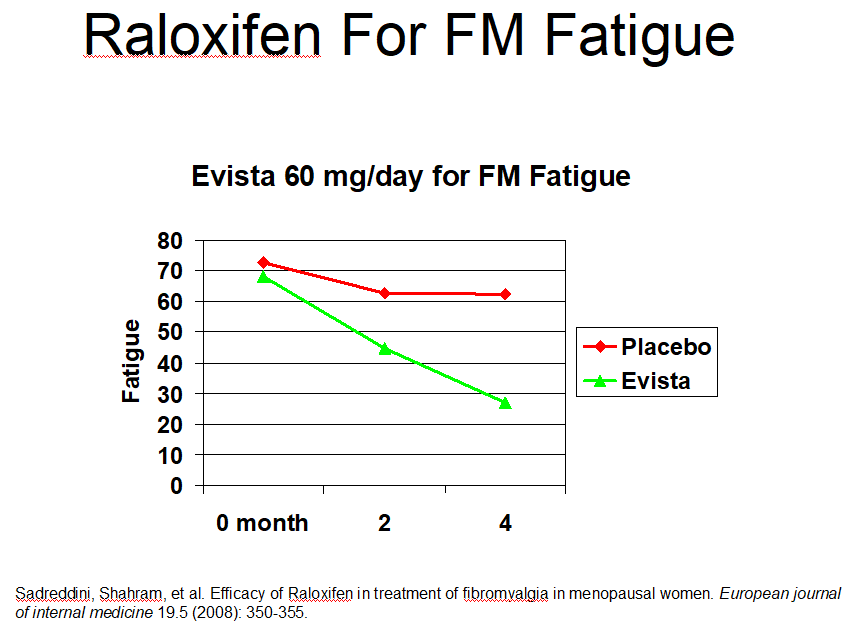 deafness is related to osteoporosis some:
Kim, Ji Yoon, et al.
Hearing loss in postmenopausal women with low bone mineral density.
Auris Nasus Larynx 43.2 (2016): 155-160.
https://www.sciencedirect.com/science/article/abs/pii/S0385814615001935
Comment – Why is there little notice or replication of this study ?- I will have to add this to my list of helpful agents…
addendum-there was a prior article showing benefit it osteoarthritis:
New Painkiller for Back & Knee Pains – Raloxifene (Evista) – a drug for Osteoporosis
http://painmuse.org/?p=228