This is such a trying condition that when I came across this poster abstract I felt I needed to post it here.
Kamen, Leonard B. "Poster 109: Phantom rectum pain: an intractable pain syndrome: a case report. 1.
Archives of Physical Medicine and Rehabilitation 84.9 (2003): E24.
No abstract so here it is: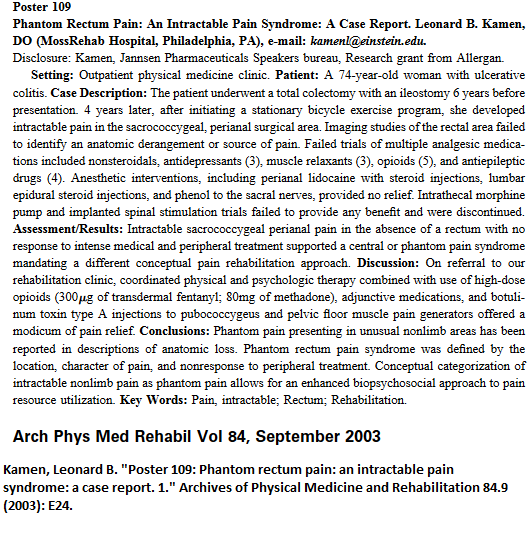 Comment – Lots of botulinum to pelvic floor muscles.  Botulinum followed by alcohol blocks to ganglion impar might help as well.