Article starts by mentioning how up to 33% of cholecystectomy patients can have persistent abdominal pain so taking out Gallbladder (GB) is a serious decision. Indications however include frequent attacks, large stones, older age, inflamed GB attack(cholecystitis), and pancreatitis from gallstones.
Curr Opin Gastroenterol. 2018 Mar;34(2):97-102.
doi:10.1097/MOG.0000000000000419.
Indications of cholecystectomy in gallstone disease.
Lamberts MP
https://www.ncbi.nlm.nih.gov/pubmed/29256914

Indications:
stones 3 cm size have a 9.2 times risk of gb cancer vs 1 cm stones. As they grow 2 mm/year can anticipate when will be needed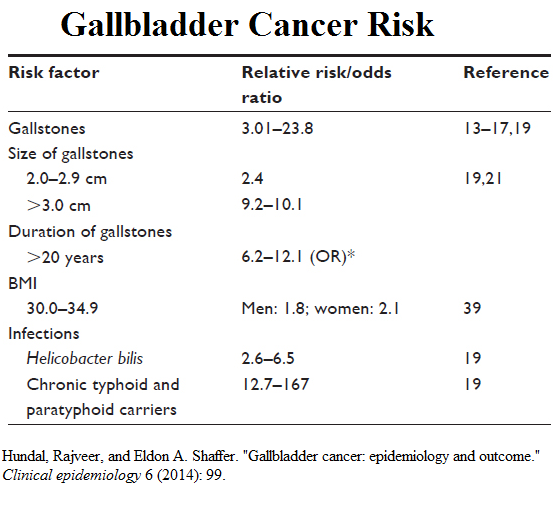 gb polyps especially reaching 1 cm in size
during bariatic surgery as post has a 36-69% risk later
Frequent attacks – "Abdominal pain once a month or less, usual duration of 30 min to 24 h, onset 1 year or less before surgery and evening or night time occurrence" – do better with surgery
elder patients early on as
– 1/3 develop a recurrence  within 6 months.
– "More than 40% of patients of recurrences will need emergency surgery and almost 40% will have complications or die"  – ouch there
Actual inflamed GB – Acute cholecystitis ( mild- moderate cholecystitis can be removed within the week)
characterized by one local and one systemic sign of inflammation:
– positive Murphy's sign or mass
– pain
– tenderness in the right upper quadrant
– fever
– an elevated CRP of WBC
– imaging findings
Biliary pancreatitis- upper abdominal pain with triple serum amylase (our lab no longer does) or triple lipase
Comment – I have gallstones without symptoms and so there is my interest.