SI joints generate significant amount of lateral thigh and inguinal area pains.  About 1/3 will complain of lateral thigh numbness as well.
Clin Neurol Neurosurg.  157, June 2017,  55–58
doi: 10.1016/j.clineuro.2017.03.020.
Leg symptoms associated with sacroiliac joint disorder and related pain.
Murakami E et al
100 cases diagnosed by periarticular injection (I know – not reliable)
Had in interesting perspective of SI joint: – upper ligamentous and lower a joint: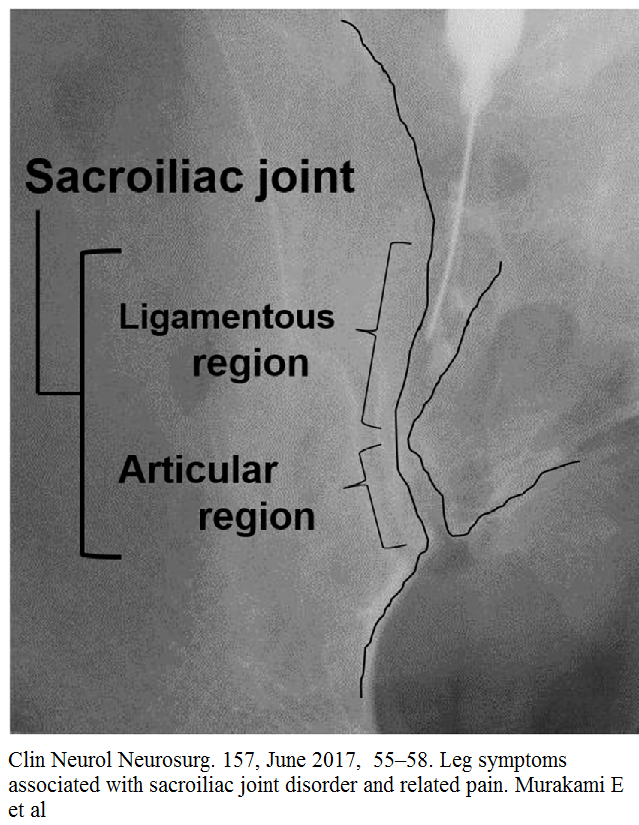 94%  pain at or around the posterior-superior iliac spine (PSIS).
64% pain
52% sensation tingling or numbness
Leg Pain areas:
36% posterolateral thigh
28% posteromedial thigh
23% from the hypogastric to inguinal area (groin pain)
6% at the ischial tuberosity in 6 patients (6%)
3% lateral ankle pain.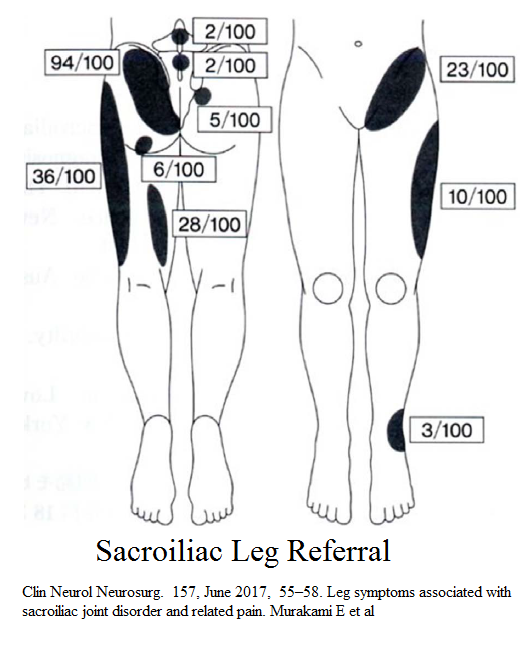 numbness leg areas:
30% posterolateral thigh
12% back of the calf
10% anterolateral thigh
no numbness gluteal nor groin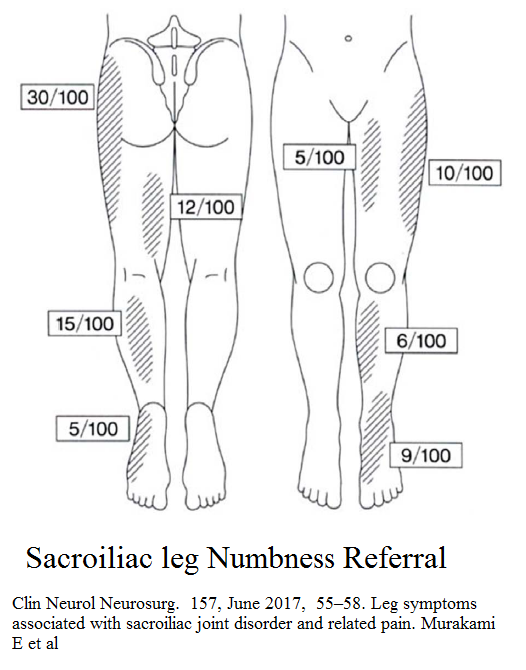 Comment – surprising amount of leg numbness feelings in SI joint issues. One wonders if comorbid piriformis issues contributed. sac michael kors sac michael kors