The neck gets involved in headaches and can make them worse. You can tell neck may be involved because end rotation is restricted. A simple technique to encourage rotation has benefits.
Efficacy of a C1-C2 Self-sustained Natural Apophyseal Glide (SNAG) in the Management of Cervicogenic Headache
Toby Hall et al
J Orthop Sports Phys Ther 2007;37(3):100-107. doi:10.2519/jospt.2007.2379
http://www.ncbi.nlm.nih.gov/pmc/articles/PMC4121716/
OK – it's an older post be I recommend the technique to patients so need it here.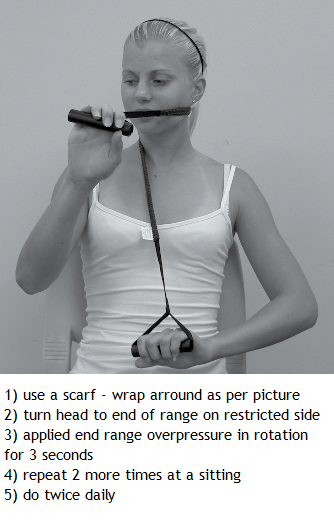 Results: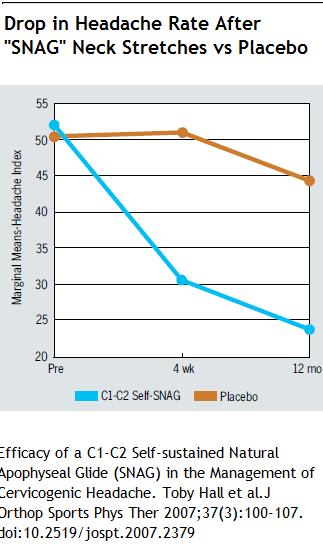 Comment – Had a case that got dizzy at end ranges and had to stop doing them. Looks like it could take up to a month to notice improvement.