After remission of Inflammatory Bowel Disease, persistent symptoms often continue and are denigrated as Irritable Bowel Syndrome implying  that these cases have somehow now gone psychological. Now fecal calprotectin levels – reflecting pus inflammation in the bowel –  have been found to be persistently high in these cases.
Am J Gastroenterol. 2010 Aug;105(8):1789-94. Epub 2010 Apr 13.
Irritable bowel syndrome-type symptoms in patients with inflammatory bowel disease: a real association or reflection of occult inflammation?
Keohane J, O'Mahony C, O'Mahony L, O'Mahony S, Quigley EM, Shanahan F. abstract here
Post crohn's and ulcerative colitis fecal calprotectin levels signifying continued inflammation: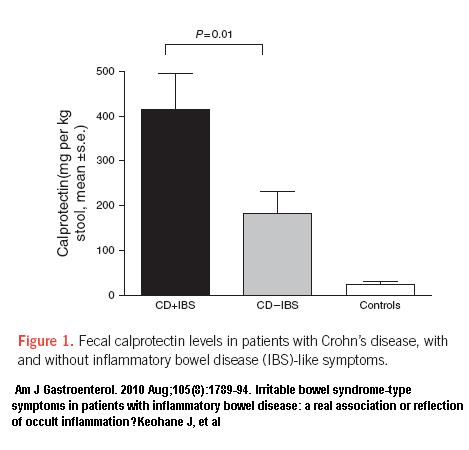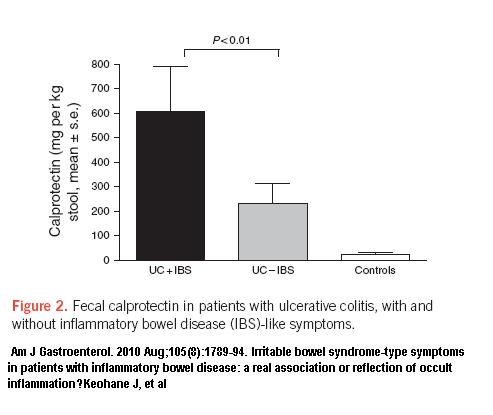 Comment – to every doctor and gastroenterologist that has treated these post Inflammatory disease cases like they were nuts – shame on you…
It brings up another issue – do cases of Crohn's in remission still have the potential for spondylitis that can go with active disease?  I have one such case I suspect.
any comments? air max mujer air max mujer