Sacroiliac instability is common and contributes to back pain and maybe even headaches. Where can you get good SI supports?
One of the best units is the Com- Pressor Which can be gotten from Diane Lee Physiotherapy in Vancouver:
http://dianelee.ca/compressor/ // instruction page
http://dianelee.ca/productlist.php?cid=11 // buying page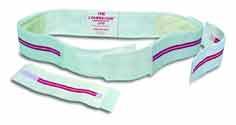 The first link site gives detailed instruction on use.
For those that are bigger or pregnant, a Vulkan Fembrace Back Support might work better and is available internationally at:
http://stores.shop.ebay.ca/Oltrax-Limited__W0QQ_sidZ850328910QQ_trksidZp4634Q2ec0Q2em14?_pgn=3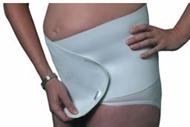 The headache connection is interesting and part of the explanatio0n is available here:
Dynamic Chiropractic – December 17, 1993, Vol. 11, Issue 26
Sacroiliac Causation of Headache
By Warren Hammer, MS, DC, DABCO