Four questions can improve accuracy of knee cartilage diagnosis
Arthritis Care Res (Hoboken). 2010 Sep 22. [Epub ahead of print]
Development and preliminary validation of a meniscal symptom index.
Niu NN, Losina E, Martin SD, Wright J, Solomon DH, Katz JN.   abstract here
started with 300 cases and 11 item questionnaire.
Came out with 4 questions most relevant:
clicking (Do you feel a clicking sensation or hear a clicking noise when you move your knee?)
Catching (Do you feel that sometimes something is caught in your knee that momentarily prevents movement?)
Giving way (Do you sometimes feel that your knee will give out and not support your weight?)
Localized pain (Is your knee pain centered to 1 spot on the knee that you can point to with your finger?)
Chance of meniscus based on number of affirmative answers: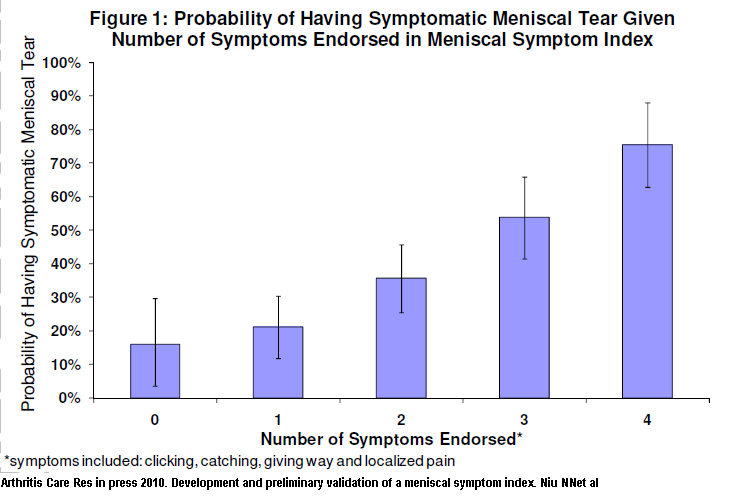 Comment – Could be quite useful as OA and  Patellofemoral can be hard sometimes to differentiate.