Vitamin D is helpful in pain control and reduces cancer esp colorectal cancer – and recurrence rates.  Article makes a plausible case for magnesium needed for  Vitamin D to work.
Role of Magnesium in Vitamin D Activation and Function
Anne Marie Uwitonze, Mohammed S. Razzaque
The Journal of the American Osteopathic Association, March 2018, Vol. 118, 181-189.
doi:10.7556/jaoa.2018.037
http://jaoa.org/article.aspx?articleid=2673882
metabolism of vitamin d to an active form is magnesium dependent
activity of vitamin D–binding protein is also a magnesium-dependent process
Magnesium deficiency results in reduced vitamin d levels
"Magnesium supplementation was shown to markedly reduce the resistance to vitamin D treatment"
magnesium "influencing the synthesis of the active vitamin D metabolites"
"Studies have shown that hypovitaminosis D–associated risk of mortality could be modified by the consumption of magnesium."
"positive association has been found between dietary magnesium intake and bone mineral density."
"Serum PTH levels decreased by 32% in the magnesium-supplemented group compared with 4% in the control group."
Comment – I use Osto-D2 vitamin D2 50,000 units weekly. I use magnesium for constipation and now that it is clear that cheap Magnesium Oxide absorption is as good as magnesium citrate, this is cheap to do. I will suggest it to augment vitammin D effects. – How much do you take ? enough to loosen bowels slightly. Most amazing effects I have seen has been effects Magnesium has on Blood pressure in multiple studies:
Oral magnesium supplements decrease high blood pressure (SBP > 155mmHg) in hypertensive subjects on anti-hypertensive medications:a targeted meta-analysis
Andrea Rosanoff, Michael R. Plesset
Magnes Res 2013; 26(3): 93-9
doi:10.1684/mrh.2013.0343
http://www.jle.com/download/mrh-298491-oral_magnesium_supplements_decrease_high_blood_pressure_sbp_155mmhg_in_hypertensive_subjects_on_anti_hypertensive_medications_a_targe–WpodVn8AAQEAABJXRBwAAAAH-a.pdf
the drops in studies are huge – systolics down 18.7 mg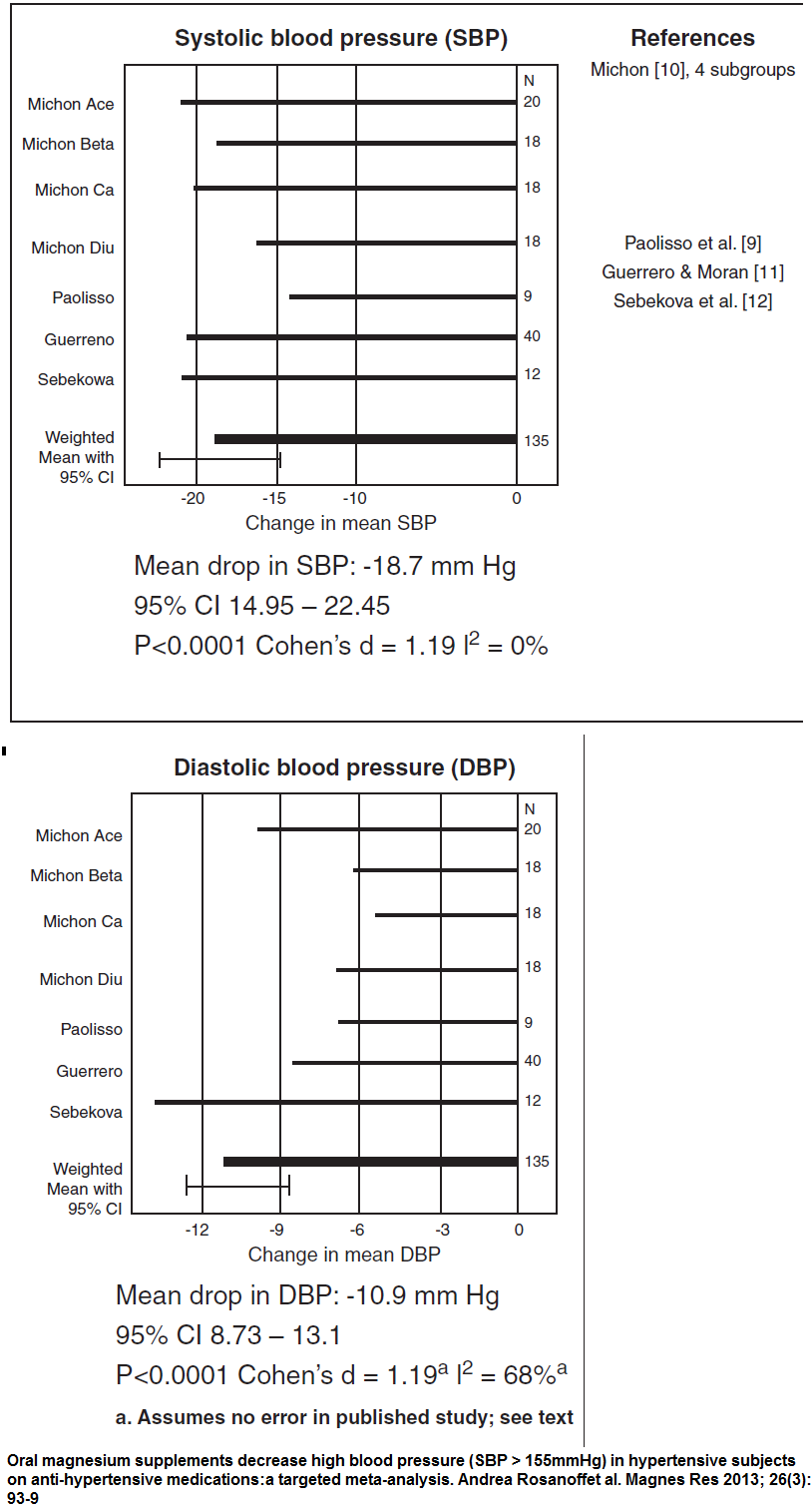 Have a case that started with moderate hypertension requiring coversyl 16 mg with a diuretic that after started on magesium citarate 150 mg THREE tab od ended up on coversyl 4 mg.