Study did not find a history of cancer affected depression scores – what did was "a painful somatic symptom". I have always contented that pain was the prime driver in chronic pain where the fear avoidance crowd like to put it all to the psyche. More to my point.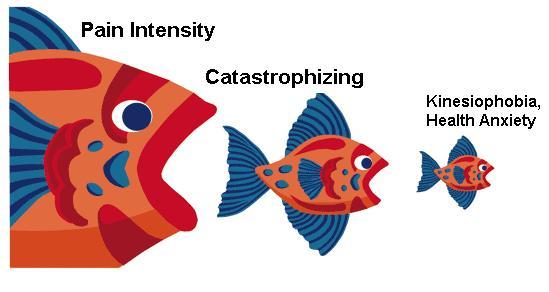 Pain. 2017 Apr;158(4):740-746. doi: 10.1097/j.pain.0000000000000826.
It is a painful somatic symptom, not the history of cancer/malignancy that is associated with depression: findings from multiple national surveys.
Johnson K et al
https://www.ncbi.nlm.nih.gov/pubmed/28301860
National survey
Odds ratios used
moderate-severe depression was associated with
arthritis in women OR 1.65
heart disease in men OR 2.45
angina in women OR 2.13
no association with hx cancer
Comment – have to take a closer look at patients with heart disease. Sadly, dealing with the pain doesn't by itself make victims feel much better mood vise – the depression takes a life of its own and needs separate treatment in my experience.