Should we believe these results?  A study on treatment for diabetic neuropathy pretends one treatment is better than onother because on group starts with more severe pain than the other then claims each treatment can virtually eliminate pains with 7 months of continued use. No one else got these results.

1. J Diabetes Metab Disord. 2014 May 27;13:62.
A study of the use of carbamazepine, pregabalin and alpha lipoic acid in patients of diabetic neuropathy.
Patel N, Mishra V, Patel P, Dikshit RK
No indication of actually doses used or relative side effect profile is given – why?
No actual pain graphs are done – I had to construct this from sizes of pain severity groups as they improved.
What sort of results are seen in other studies? This first one is also a little suspect…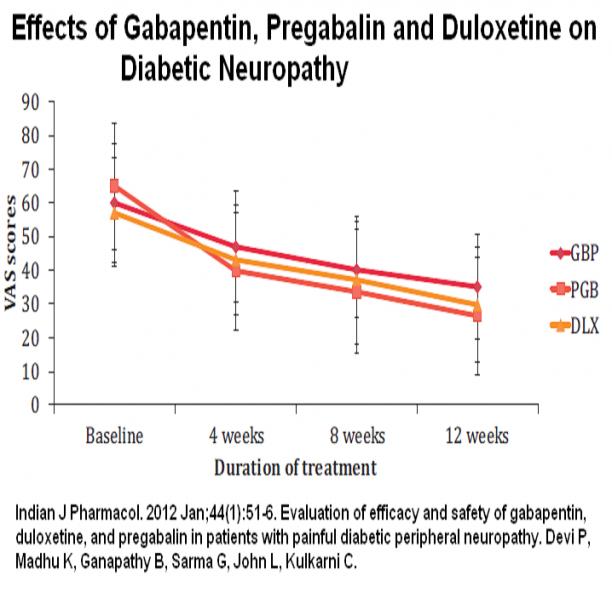 and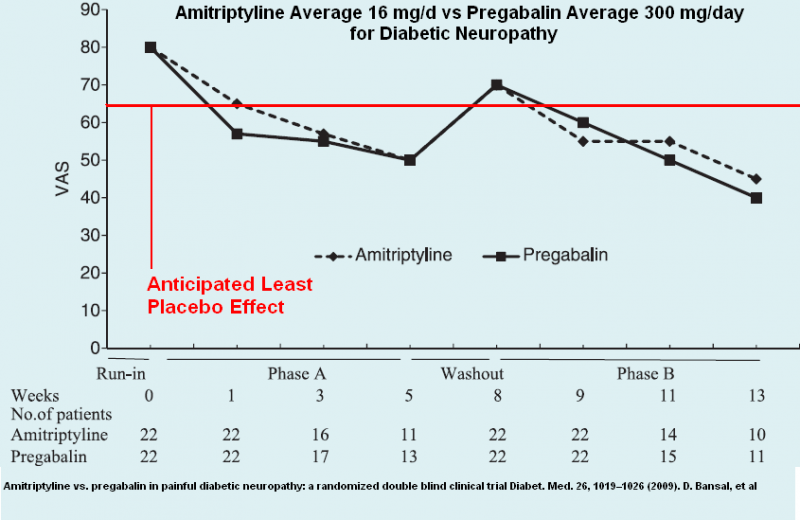 and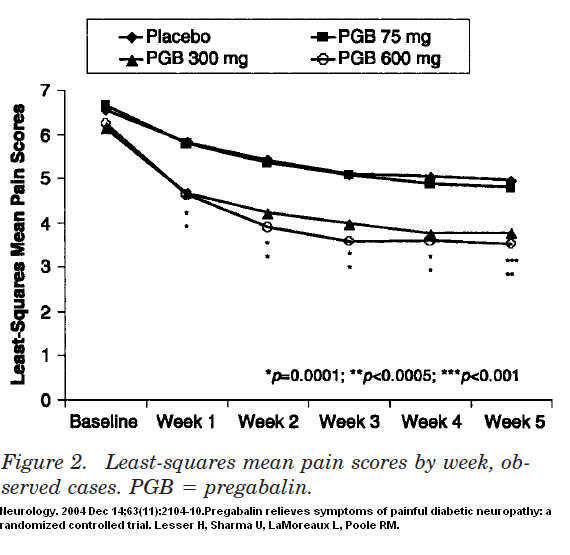 what do these comparible results suggest to you?