Looks like extension wrist splint straps help a bit but tennis elbow bands don't do much
J Shoulder Elbow Surg. 2010 Apr 1. in print
A prospective randomized study comparing a forearm strap brace versus a wrist splint for the treatment of lateral epicondylitis.
Garg R, Adamson GJ, Dawson PA, Shankwiler JA, Pink MM. abstract here
I once read a forearm extension brace could cure tennis elbow in 6 weeks. That is obviously not true from results of this present study.
Forty-two patients (44 elbows) received either a wrist extension splint (Group I-24 elbows) or a counterforce forearm strap (Group II-20 elbows).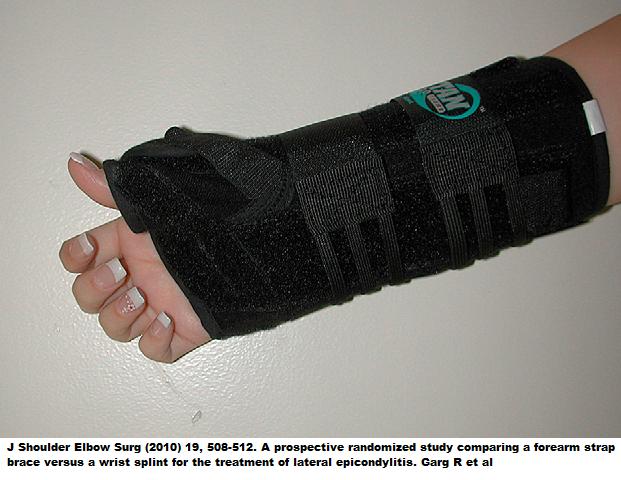 Results: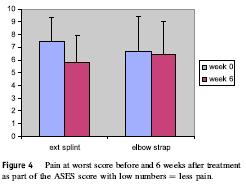 Well, extension wrist splint (used to be called cock-up wrist splints) was some better but neither was close to eliminating the pain.
Any comments?