A Patient wrote:
"My husband has been suffering with "Opthalmic Branch Post-Herpetic Neuralgia" for more than 4.5 years. The area describe here is exactly same as his PHN area.
Currently he is taking 600mg Gabapentine 3 times a day and have tried numerous other pain killers or/and antidepressants and nothing helped.
How can we contact with the doctor who can perform the nerve block described here?
He is 62 years old, 165 lb., borderline diabetics, 1 stent from angioplasty, otherwise healthy male.
We would be very grateful if you can send us the information regarding this treatment.
Thank you very much in advance."
Clara:
I've written about this before here:
Treatment of Opthalmic Branch Post-Herpetic Neuralgia with Blocks
However, it is such a horrible disease, I've decided to write further:
Initial test block
A test dose of 3 ml marcaine could be given to inner 2/3rds of eyebrow horizontally under skin – any doctor could do that.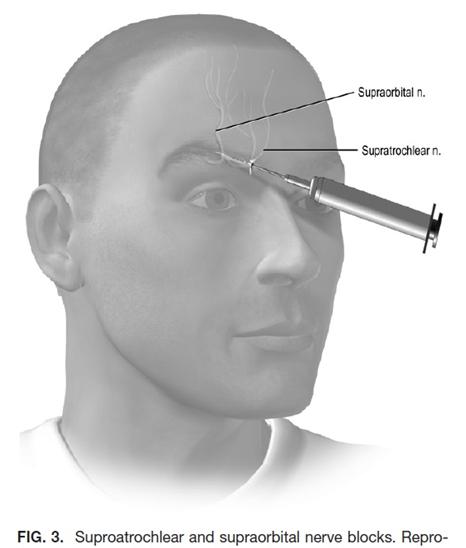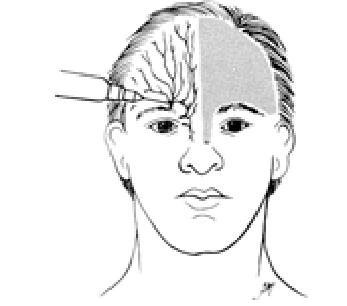 Your doctor could easily follow the pictures above – print it out and take to her/him.
If temporarily effective, a combination of 4% tetracaine dissolved in 0.5% bupivacaine  (0.2  – 0.5 ml) into supraorbital or infraorbital foramen – gave relief of trigeminal neuralgia relief for more than 3 months in one study. The latter might require an anesthesiologist or pain specialist.
As per:
 Pain. 1999 Jan;79(1):101-3.
The long lasting effects of peripheral nerve blocks for trigeminal neuralgia using high concentration of tetracaine dissolved in bupivacaine.
Goto F, Ishizaki K, Yoshikawa D, Obata H, Arii H, Terada M. Clara 
 abstract here:
and
Clin J Pain. 2001 Dec;17(4):323-6.
High-concentration tetracaine for the management of trigeminal neuralgia:quantitative assessment of sensory function after peripheral nerve block.
Radwan IA, Saito S, Goto F.  abstract here:

Supraorbital notch – is felt on upper orbital margin about 2-3 fingers out from inner eye edge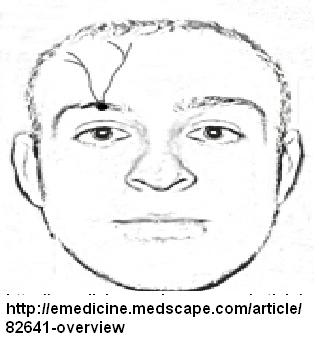 Description of injection here
Trochlear notch is by inner canthus (inner eye edge). Injection is simple:

Pontocaine can be gotten as a powder in vials to which 0.5 mls marcaine can be added.
Don't forget freezing eyedrops might be effective as well:
Lidocaine Eye Drops For Ophthalmic Postherpetic Neuralgia
and Amitriptyline – ketamine cream helpful:
Topical Ketamine For Post-herpetic Neuralgia
Good luck!