I hate tailbone pains and failure to respond to steroid injections happens. One approach I noticed recently was use of a topical patch.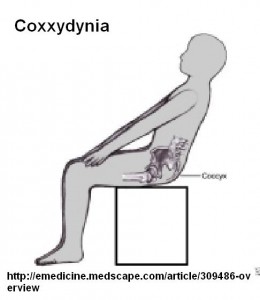 Treatment of Coccydynia With a 5% Lidocaine Patch: A Case Report. Chiwai E. Chan, DO
(Stanford Interventional Spine Ctr, Palo Alto, CA); Raj Mitra, MD; Douglas G. Chang, MD,
Arch Phys Med Rehabil Vol 85, September 2004, Poster 170
Case 10/10 pain – after use of lidoderm patch was a 5/10
Post steroid injection, was able to keep it at 4/10
Comment – If you can't get a patch to area, then 10% lidocaine Hydrochloride (not the inert base) in Uremol lotion ( Credit Dr. Harold Mersky) – this mix has increased penetration and effect.