Where there was a positive margin after prostate cancer surgery, time until PSA starts rising depends on how many margins, and what per cent of the prostate was cancerous.  Tables have been plotted for such.
Defining Pathologic Parameters to Predict Biochemical Failure in Patients with Positive Surgical Margins at Radical Prostatectomy: Implications For Adjunctive Radiation Therapy.
Journal of Urology 181(4) Apr. 26, 2009, p55 – poster 151
M. Resnick et al.
Obviously a high Gleason score will effect recurrence rate.
Otherwise PSA recurrence time for multiple margins versus a single margin was: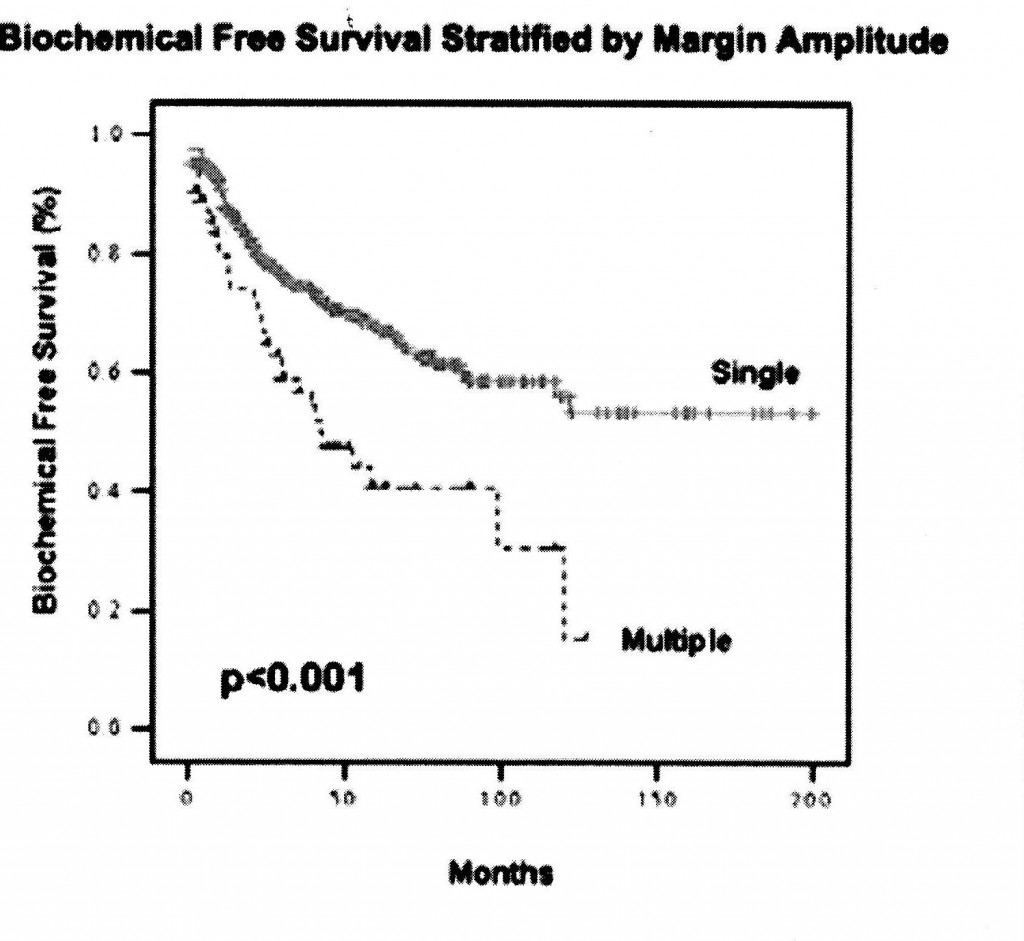 This means that if there are multiple margins, 50% "biochemical" (elevating PSA) recurrence will occur after 48 months (4 years)
For the volume of the prostate found cancerous, recurrence rates were as follows: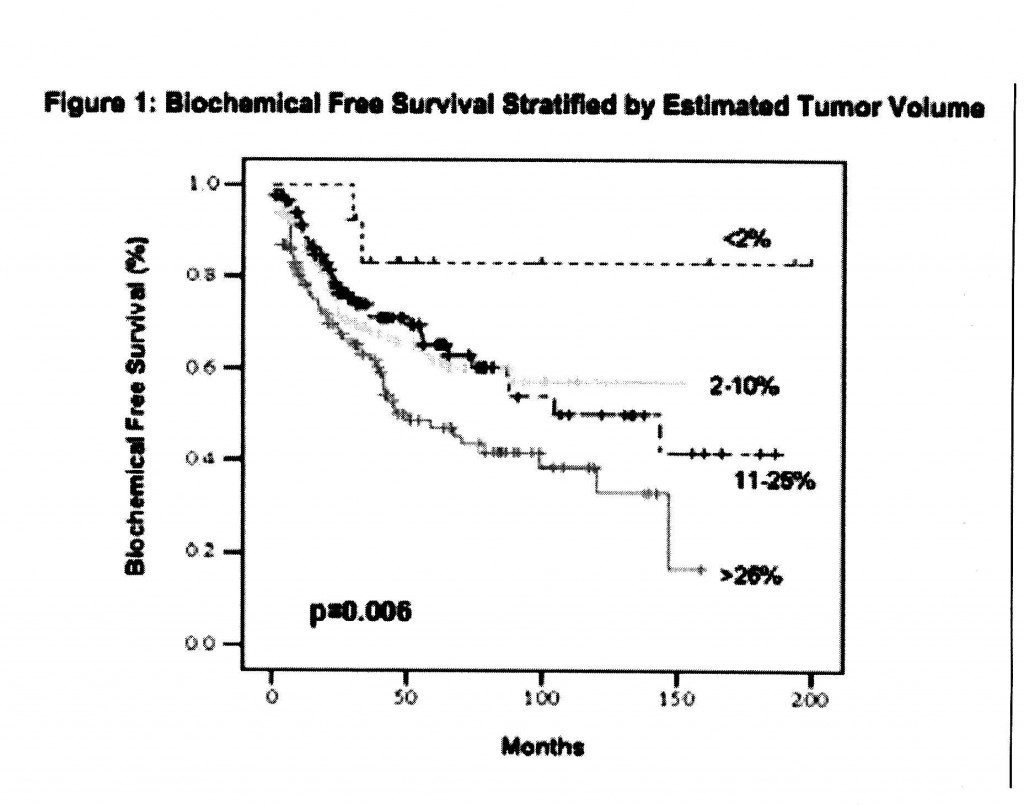 This means if volume was over 25% , then 50% will have biochemical PSA elevating recurrence at 50 month (~4 years).
Comment – this is not great and they are now finding early radiotherapy is important.
That is discussed here:
http://www.cancercare.on.ca/common/pages/UserFile.aspx?serverId=6&path=/File%20Database/CCO%20Files/PEBC/pebc3-17s.pdf
OK – it gives you a few extra years…
Side effects are few with radiotherapy following prostate cancer surgery:
Few Side Effects Found From Radiation Treatment Given After Prostate Cancer Surgery
If you take isoflavinoids during radiotherapy, you might be able top cut side effects in half:
see:
Could Isoflavinoids Reduce Prostate Cancer Radiotherapy Problems?
Looks like the combo can give use an average of 15.2 years… Hopefully some other treatments other than hormonal therapy will be available by then…
I found this information was hard to find. I hope this helps you…